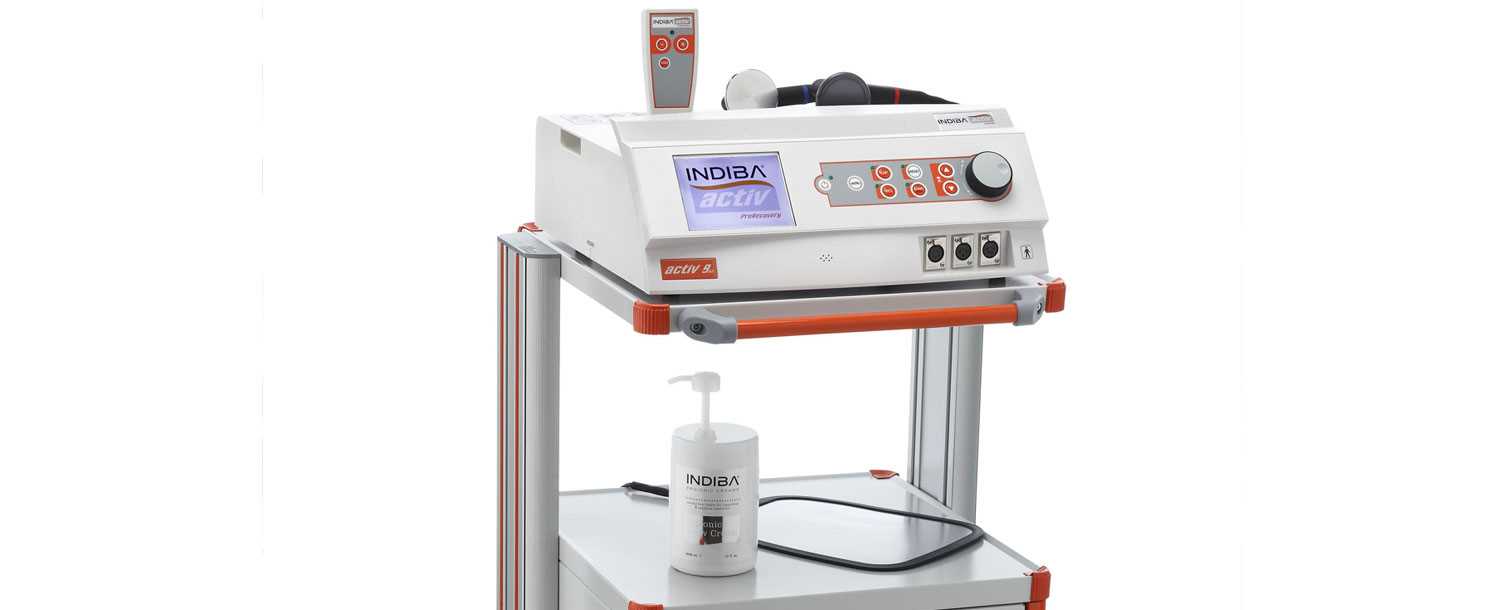 INDIBA ACTIV THERAPY
WHAT IS IT?
The electro-regenerative energy of INDIBA activ helps to activate cell metabolism, rebalancing, increasing vascularisation and the internal temperature in the muscular-skeletal system tissues.
This clearly speeds up the human body's natural healing processes, alleviating the patient's pain from the very first session.
In addition, functional capacity is restored as movement is recovered, muscle tone is normalised and elasticity improved.
Meanwhile, drainage produced by INDIBA activ will help to reduce inflammation.
This all helps to substantially reduce recovery time.


TECHNIQUES
Triple action techniques:

Athermia bio-stimulation.
Thermia microcirculation.
Hyperthermia hyperactivation.
Therapists adapt treatments to suit their patient's needs. Great tolerance to this therapy means it can be used intensively thereby accelerating recovery as it can be applied on a daily basis.

BENEFITS
Accelerates healing.
Relieves pain.
Facilitates mobility.
Treats recurring pain.
Speeds up scarring.
Reduces inflammation.
TREATMENTS
Bursitis.
Capsulitis.
Tendinopathy.
Fibrillar rupture.
Lumbago.
Cervicalgia.
Oedema.
Bruising.
Fractures.
Inflammation.
Arthrosis.